Best Seat on the Bus!
Seating Options - Upgrades & Replacements
Do you need to replace a seat or two? Or want to upgrade you bus or entire fleet with new seating? Davey Coach Sales has you back and your but when it comes to seating options available.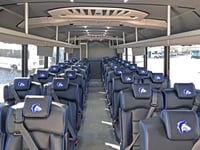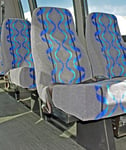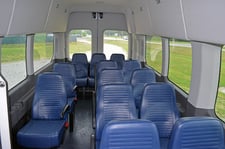 We can perform full bus replacements, upgrades and some minor repairs to seats and seabelt systems. Contact Davey Coach and we are happy to find the best seat on the bus for you!

Whether its just one seat or a full bus load!
Replacement - Repair - Upgrades


How To Video
Using Bus Seats Effectively
Connecting People to What's Important
303-683-9500 - Colorado
310-216-6350 - California
574-314-9131 - Indiana